Official title: Work trip :-)
unofficial title: RSR finally!!!
My firm was having their annual client party at Catal in Downtown Disney. Disney? What the heck?? As an added perk they put us up at the Grand Californian (GC) hotel which was super nice! So back to mousetown we went. Bobby and I are normally really cheap when it comes to hotels so we'd never pay what it costs to stay someplace like the GC. But with one night free and the next at a super great conference rate, we were all over that!
We drove out on Thursday afternoon --the day of the party. We got checked into the hotel in just a few minutes and then hit Calif Adventure. It had been raining that morning and it was mid week and the park was really empty. In just a couple of hours we were able to do all sorts of stuff including ride 2 or the 3 new Carsland rides. Not Radiator Springs Racers (RSR) of course. That silly thing always has a wait of 90mins-3hrs. After that Bobby hung out with G at the park and got some dinner while I attended my work function. Even still, we were able to get G to bed pretty early in hopes of being up super early for the magic morning.
One of the perks of staying at a Disney hotel is the ability to get into the parks an hour before the general public. For me, that meant the opportunity to finally ride RSR. Its been open since June and we've been probably 6-8 times since then but the waits are crazy! At 6:45 we arrived at security for the 7am opening. We were second in line to enter the park and I thought "this is it! we're finally going to ride that stupid ride!" But when we walked in we were immediately informed that it was down. Bummer. So we continued to make the most of our early hour and rode some other stuff with no wait.
At about 7:40 Bobby got into the ever increasing line to get a fastpass to ride RSR sometime later in the day. It was shortly after that I was exiting a ride with G and I heard a man say to his son "its open, let's run!" while looking in the direction of RSR. I grabbed G's little hand and said "let's run too!!!" When we arrived at the entrance the posted wait time was 30 mins. OK, no problem, that's a line I'm willing to wait in. It only ended up being about 20 mins, yay!! It was great! What a fantastic and truly special ride. The animatronic cars are fantastic! By the time we got off Bobby had not only gotten the fastpass (yay again!) but had hopped into the single rider line because it was only 5 mins! Super yay!
Having accomplished our most important goals we hung out around Buena Vista street, visited some characters (and Santa), did the animation academy, etc and then we were zonked. We decided to go back to the hotel for a nap. This is something I've heard about people doing but have never accomplished. Staying at the GC made it really easy though because its only like a 5 min walk from rides to room. We crashed out until about 4pm then decided to head to DL. When we got there, it was PACKED! Super crowded. We made the most of it by hitting pirates, etc but it had gotten cold. My original plan was to go to Blue Bayou for dinner but we weren't really in the mood. Then it started to rain. This required finding an indoor place for dinner fast! We ended up at River Belle Terrace. It was fine. The food was ok and it was dry. Within 5 mins there were no empty seats. After dinner we were about done. It was cold and rainy and so, so crowded. Plus, we knew we wanted to do the early entry the next day so we headed back to the room.
Georgie was super excited to be at DL. The GC hotel is really nice. Our room was decorated in a very subtle Snow White theme.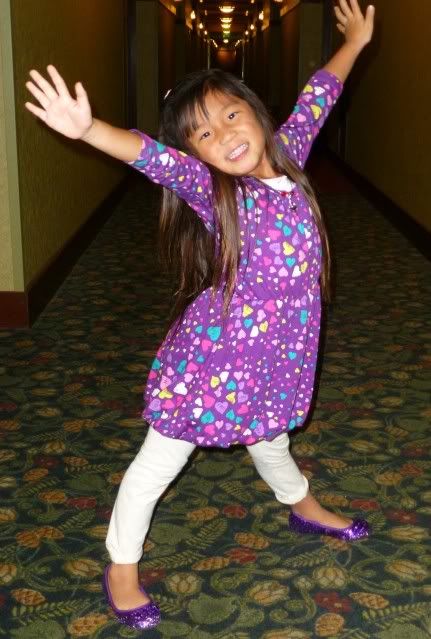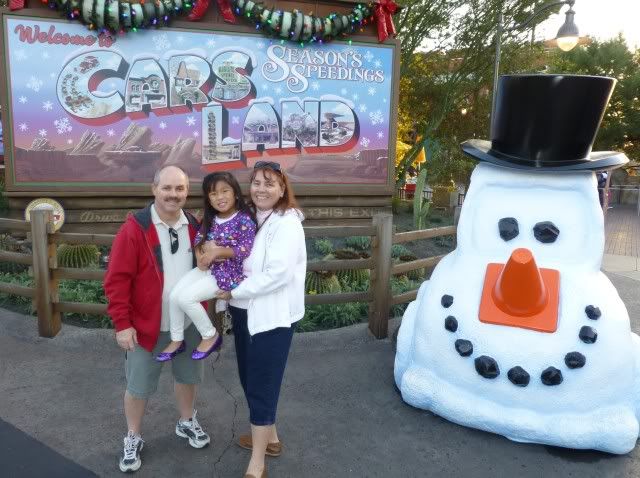 Taking a spin on the world's slowest bumper cars. G thinks they're fantastic!
yes. we arrived at DL when it was still dark :-) yes. we are crazy.
we had breakfast at Flo's. The french toast was amazing!
On our second trip through Radiator Springs! I love fastpass!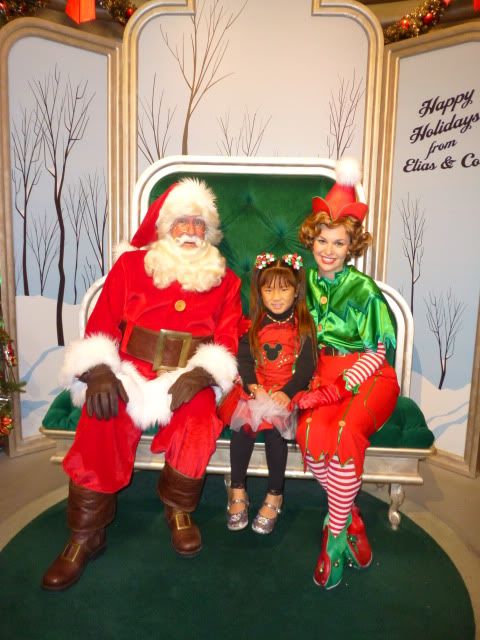 We finally caught the characters on Buena Vista Street. How cute are their costumes!!!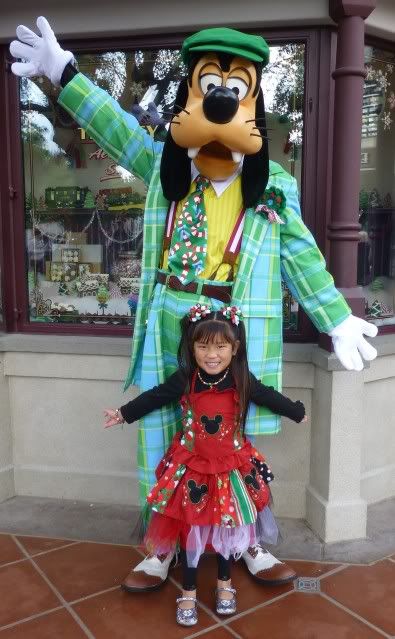 G had been wanting to try the Animation Academy for awhile. This is her interpretation of Oswald the Rabbit. I thought she did pretty well. I wish they'd slow down the instruction just a bit. It was a little too fast for her to keep up easily.
I'm pretty sure I didn't take any pix at DL after our nap. Did I mention it was cold and rainy and really crowded?