Merry Christmas!
HUH? Well, as of November 12th, it is Christmas at Disneyland ;-) Crazy I know but, at least by me, not unwelcome. DL is so pretty at Christmas time. Especially if there's a bit of a chill in the air. A person can almost convince themselves that California has a winter.
We were headed back to Haunted Mansion and ran into Jack Skellington! G still hasn't seen the movie but she loves him.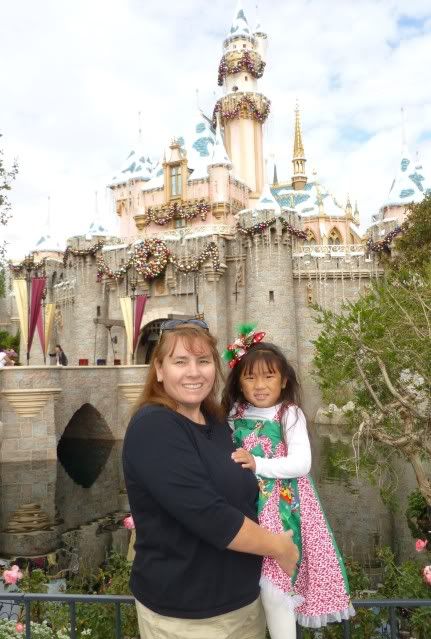 Ever since I picked this dress up for G on a sample sale like 6 mos ago I couldn't wait to take her to see Santa at DL! I know, my life is so exciting. Haha! They have the big man set up in the ranch area at something they're calling Jingle Jangle Jamboree. Since we were there on a friday the week before Thanksgiving it wasn't too surprising to me that there weren't many people there. I think at one point we may have been the only family at the Jamboree which included a few Santa/reindeer themed games, activities and characters. It was nice because it gave G plenty of time with Santa. He admired her dress, talked to her a bit about what she wanted for Christmas, etc. So cute!
Our official Santa pic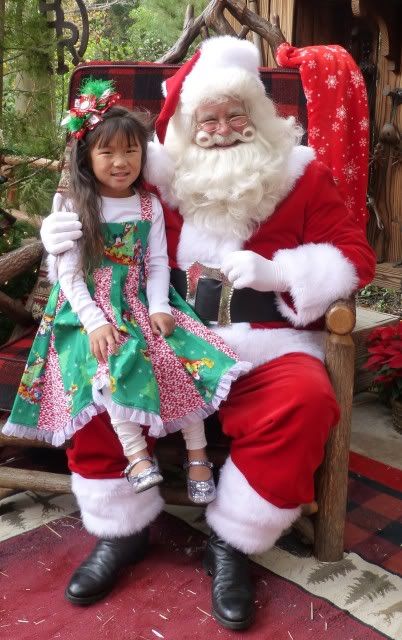 Doing the princess twirl.
The characters were really cute in their holiday wear.
They had coloring so needless to say we spent a considerable time doing that.
Mickey was looking very dapper in his holiday finery
I have no idea why Liver Lips was there. He's kind of creepy looking, don't you think?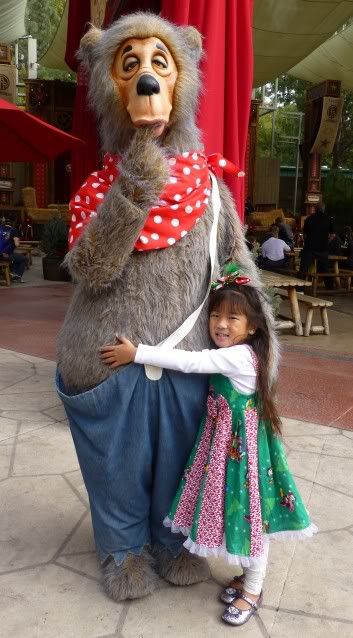 Then Wendell... super creepy!
Decorating the $6 cookie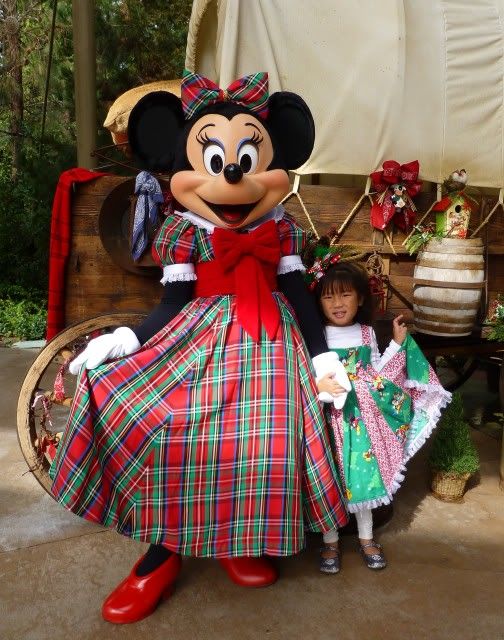 Georgie the pink-nosed reindeer!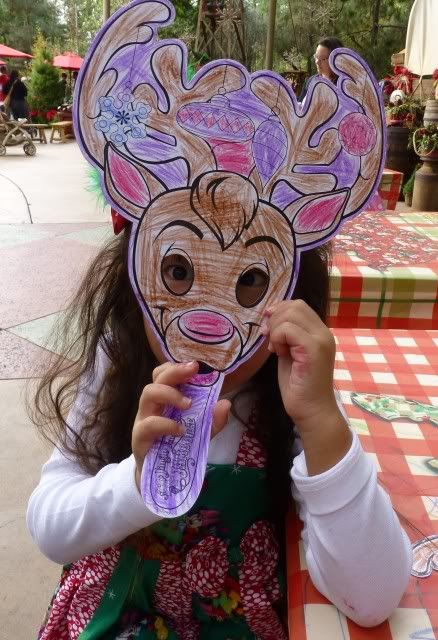 Our traditional photo in front of the Partners statue. Even though the DL castle pales in comparison to its WDW counterpart it does look pretty with the rooftop "snow"
G held her skirt out for just about every single photo. She's such a goof. All the characters had a good time finding themselves on the pattern of the skirt.
Later in the day we saw Mickey again. He must have decided to slip into something more comfortable than the top hat
Character hunting G was happy to encounter White Rabbit. I think this was the first time we'd ever gotten him.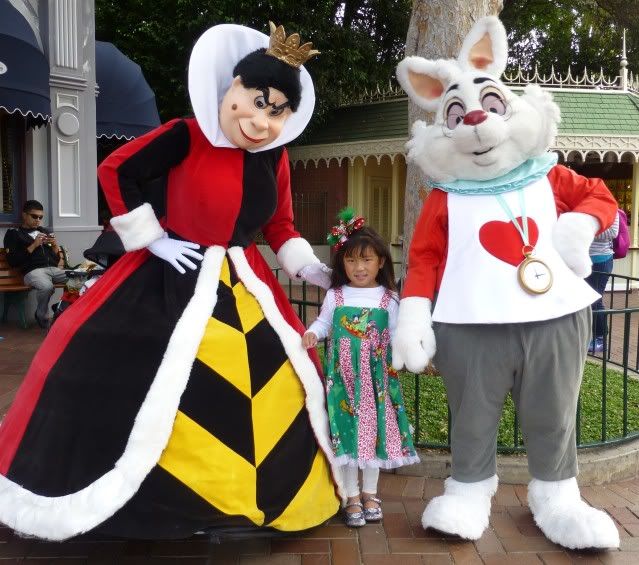 By this point, although we'd only been there about 4.5 hrs, we'd ridden many of G's favorite rides twice, seen tons of characters and heard more Christmas music than you can imagine. This was one of the big perks of going during the week on a day that forecasted rain. G wasn't ready to leave but I assured her we'd be back the following week for more fun!