Pumpkin Patchin'
I love Living Social!!! I think I might be addicted to it actually. This time the deal was for a family owned pumpkin patch I'd never heard of. Bobby swears I have some sort of weird thing for pumpkin patches. Maybe he's right... G just loves them so much and, for a mamrazzi like me, the photo opportunities are almost endless :-) G does look lovely in orange.
It was a super fun day! The patch was a bit picked over and smushed but I was still happy for G to see actual pumpkins growing on actual vines. I have this mild fear of my child growing up to be one of those suburbanite kids you hear about that thinks that apples come only from the grocery store or can't identify a fresh tomato. I guess I shouldn't worry too much. She impressed me with her knowledge of plant life explaining, without prodding, that the large flowers on the vines were "blooms" that would turn to pumpkins. I read in her teacher's weekly newsletter that they'd been doing the life cycle of pumpkins. I'll have to let her know that something stuck! When she saw bees on the flowers she commented that they were "collecting pollen". I love watching her learn and figure out that world.
Anyway, they had a few activities: a bouncy slide, pumpkin painting, a corn maze and baby chicks to hold. Its not hard to guess which one was Gs fav. My daughter just loves little creatures! She spent about half her time at the farm holding them.
Georgie couldn't wait to pick out her pumpkin! Only once that task was done could she think about moving on to other things.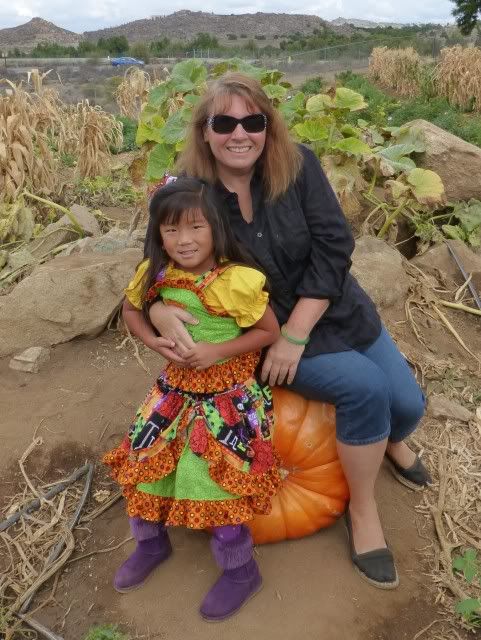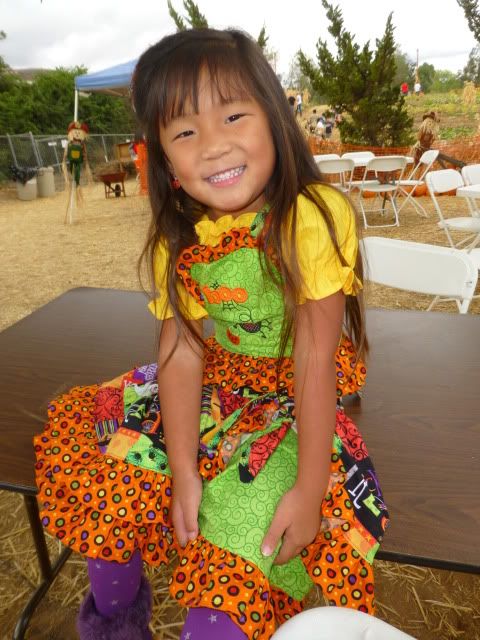 Ahhh, so beautiful...
One of the activities offered was painting a pumpkin. As you can see G took this very, very seriously.
Btw, how cute are those boots?? I love them! G was going to wear shiny little black shoes but I told her we were going to a farm so we needed something a little tougher. Purple suede was obviously the more practical choice :-)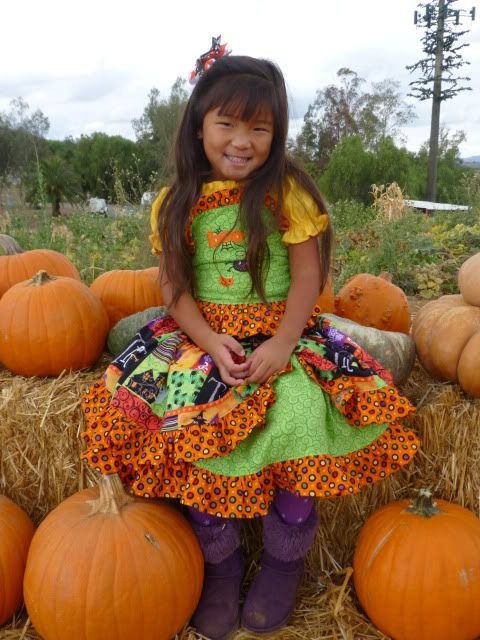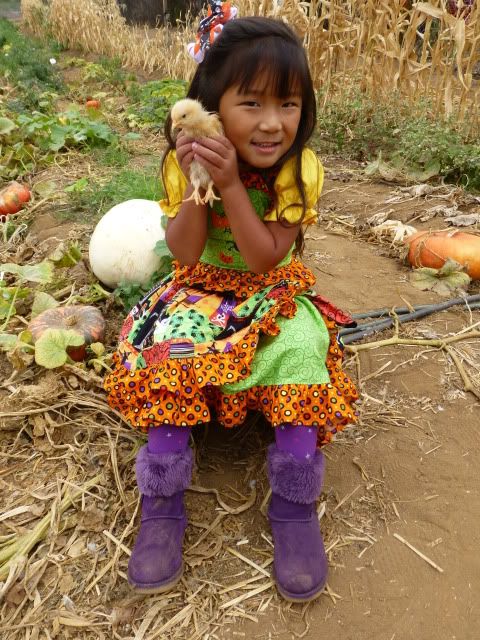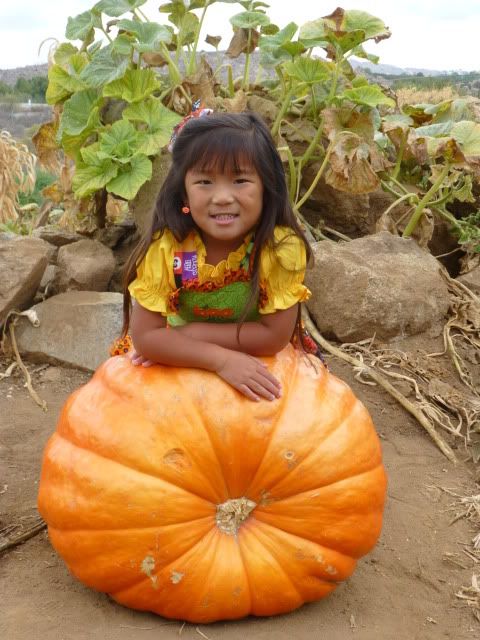 G's normally pretty brave. When we first entered the maze I let her take the lead but she was a little apprehensive. She kept looking back at me and didn't want to get more than a few steps ahead. She was much happier once I walked ahead.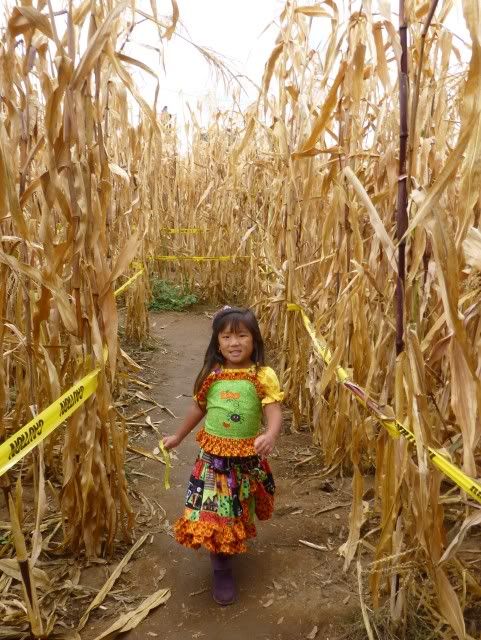 I'm pretty sure that before we went to the farm G didn't really understand that sunflower seeds came from actual flowers!