Pinkalicious
was the next show on our children's series at the Lewis Playhouse. G was thrilled that her friend Cora was able to join us. Surely the only thing better than watching a musical about a little girl obsessed with everything pink is being able to see it with a friend. G loved this show! She sat on the edge of her seat with a huge smile on her face and wiggled along to all the songs. It really was a cute show.
Yes, you're seeing that right. G is wearing fairy wings!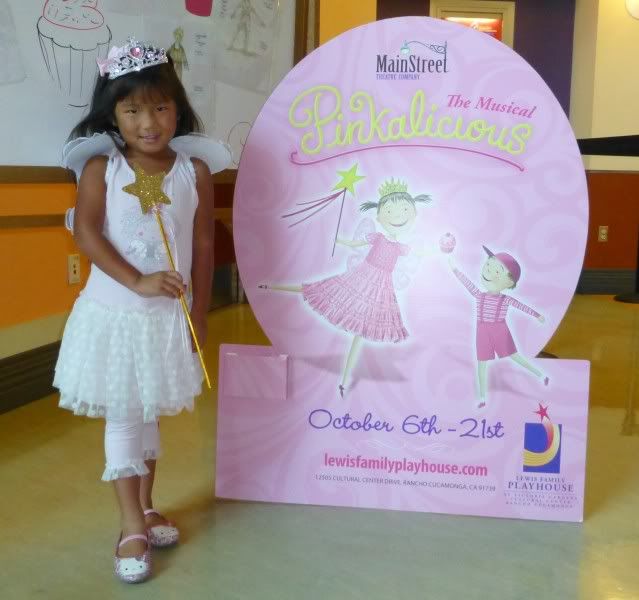 With Pinky's mom and dad.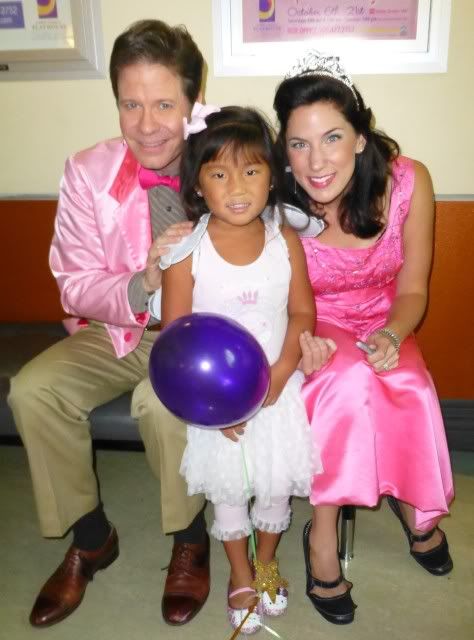 and finally, with Pinkalicious herself!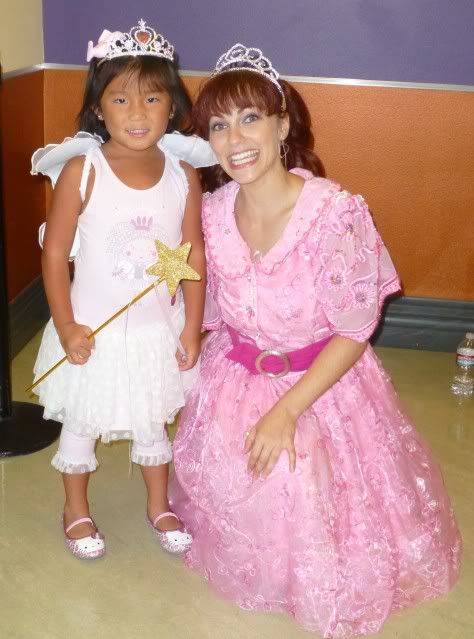 After the show, we hit Johnny Rockets. So high calorie but so tasty!
Fun day!