Stars and Stripes
How cute is this Harajuki outfit?? I found it in like February at Target. G loved that the skirt was so long which is definitely her style of choice right now. We decided to leave her hair down and curl it which is quite the project. It takes me about 45 mins because her hair is so long. I keep telling her we need to trim it but she doesn't want to. G insists that she wants to let it grow to the floor "like Rapunzel". She's on her way :-) I can't believe how grown up she looks in these shots! I loved them all so much I just got the CD which, thankfully, was free because I had an awesome coupon!
Lots of pix to enjoy this time!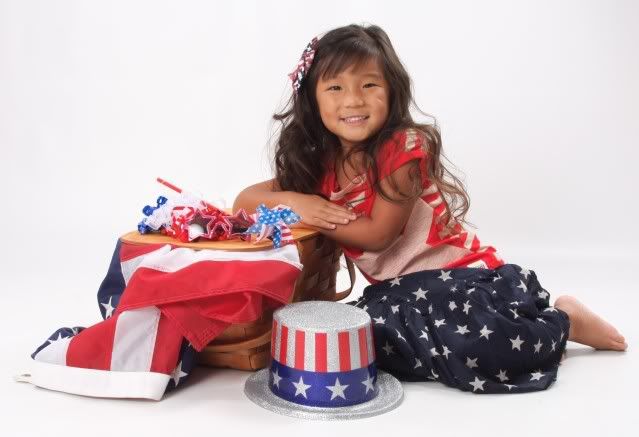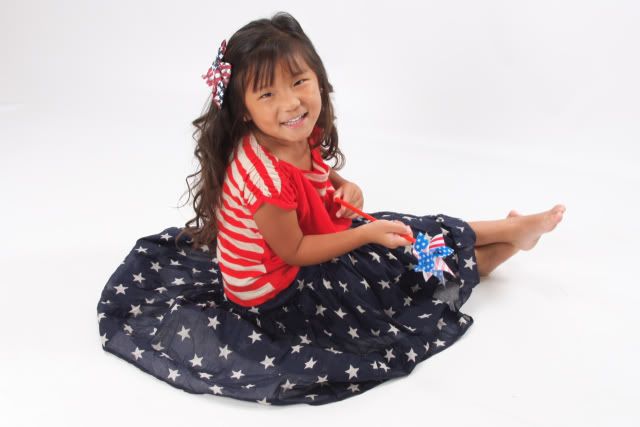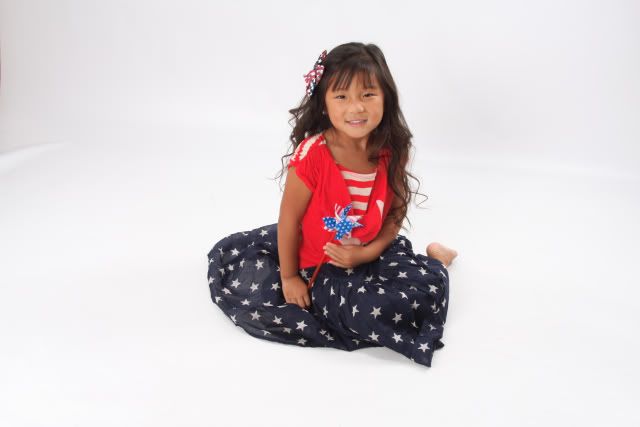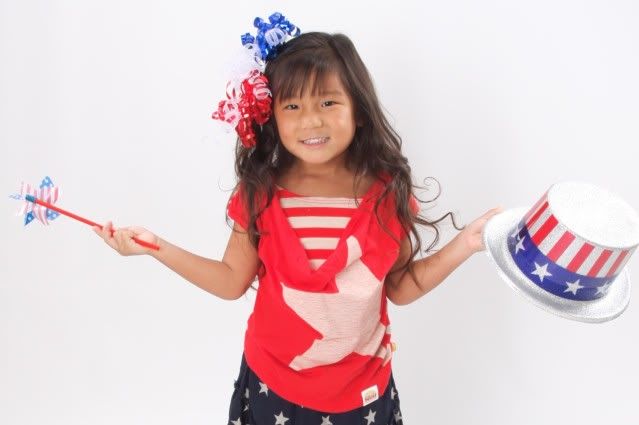 In this pic you can really tell how long her hair is. The giant ribbon hair clip was an end of year gift from her teacher. Cute, huh??