Mambo Italiana
Dance recital time!!! Sadly, I have no video. The studio has a rule that you cannot record the recital. I can think of no reason for this rule other than to force you to buy their video. I wouldn't even mind buying the DVD except that last year's only had about 1.5-2 secs of my kid on it. Very frustrating.
At least I have some pretty cute pictures!
Here's G backstage. All dressed up and ready to go...
Ten little girls, ready to dance...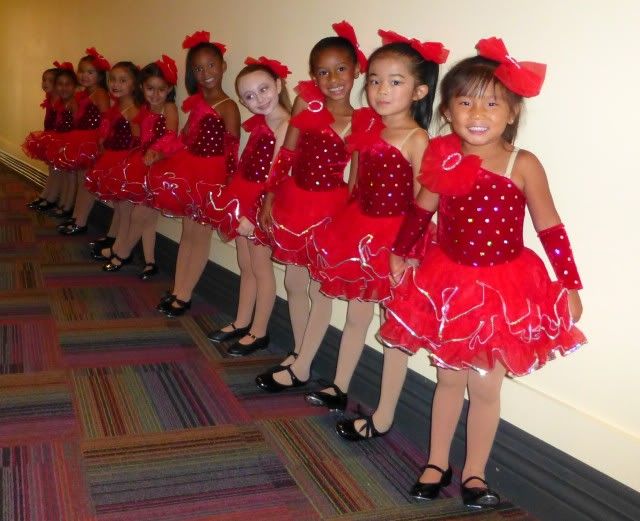 G came off the stage with a HUGE smile on her face and two questions: "Did I do a good job, Mommy?" and "Did Daddy get me flowers?" Yes to both!!! G loved her yellow roses :-)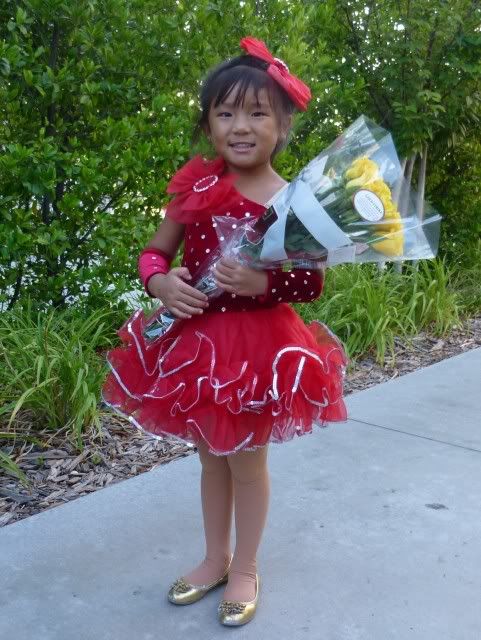 G with her admirers
Good job Georgie!!! Mommy and Daddy are so proud of our tiny dancer.