26 years!!
Our anniversary --June 21 --fell in the middle of the week this year so we waited til the weekend to have a little celebration. We had already agreed to no gifts and to keep it low key. Bobby did send me some beautiful flowers at work.... red roses and lilies. So pretty! Then we went to the Magic Lamp for dinner. Bobby thought of it which was sweet. Its where we had our wedding reception. I think we've only been back there one other time in the last 26 years which is kind of funny.
Its hard to believe that we've been married for 26 years. That's a LONG time!! Even after all these years, Bobby is still my best friend. I guess I'll keep him around a bit longer :-)
G and I were both a little tired --we'd been in Hollywood at the Brave movie all that morning but we both managed to rally and enjoy the evening.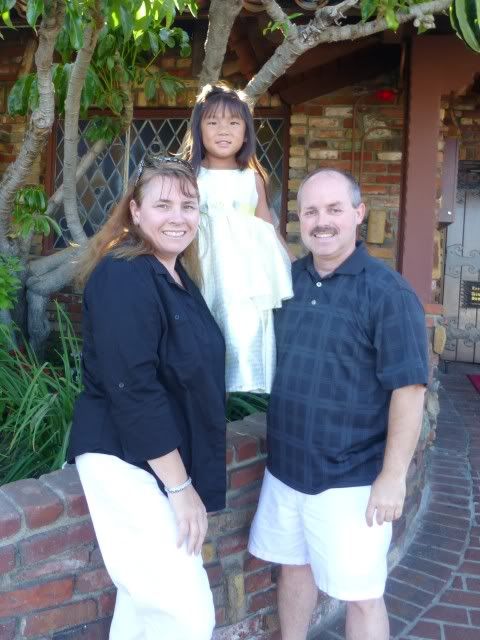 This cake was to die for. It was chocolate mud... yum!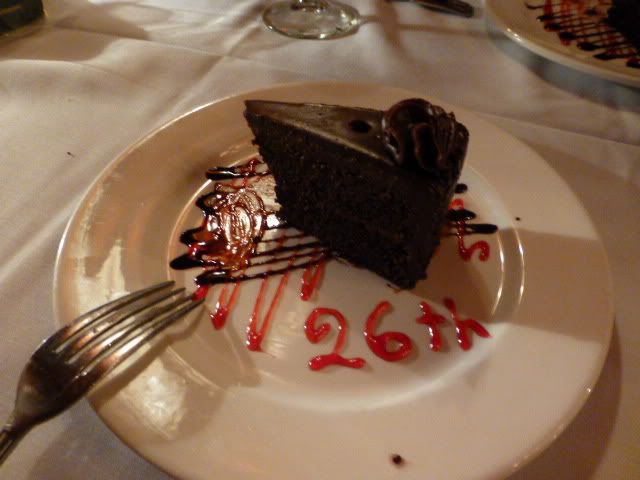 I have wedding pix of us in front of this same stained glass window. I'll try to dig them up and scan them if I get a chance.
As we were leaving, an elderly couple that had been seated behind us stopped to ask if we were celebrating something special. We explained it was our 26th anniversary to which they offered their congratulations. They then added that they were also celebrating an annivesary that evening... 56 years!!! Yowzah!! I guess that makes us practically newlyweds in their eyes. Twenty-six years down and just 30 more to go :-)