Independence Day
We were so fortunate to have beautiful weather this year. Last year it was incredibly hot! This year, lovely blue skies and warm. Nice.
July 4th is a quiet day for us. We decided to go to Claremont and check out the activities they have there. As ususal it was very nice. Live music, political and food booths as well as crafts and other kid activities kept us busy for awhile.
G began by working on her star wand. G is particular so this took quite awhile :-)
Finally complete!
G loves the playground they have at the park there. Truthfully, I do not understand why. The equipment is old and kind of beaten down and they have this old rough sand... maybe because its old and therefore looks different from the parks she's used to around our house??? Anyway, G climbed up onto this dino thing and then requested her photo be taken. G struck a pose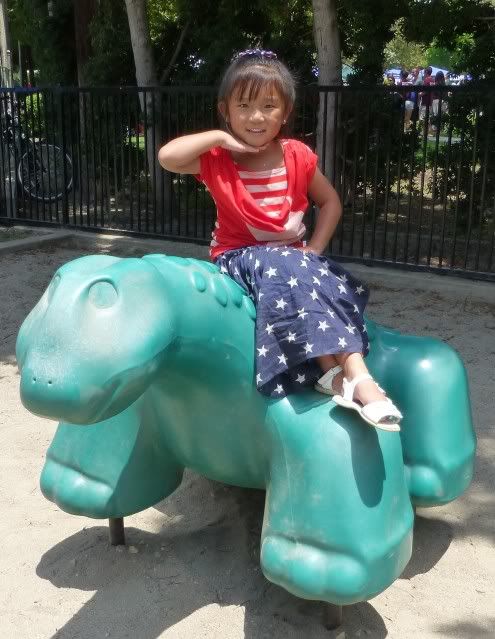 Our commander and chief was "present" for photos ;-)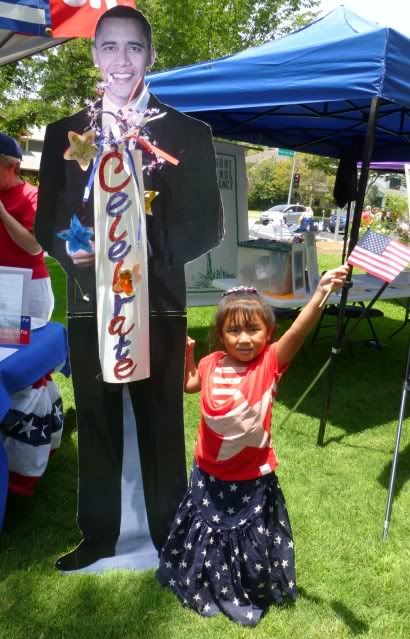 We remembered from last time that there was a water slide so we brought G's suit and towel with us in the event she wanted to give it a try. As soon as she saw it she was hooked! Luckily Bobby and I were able to find a spot in the shade to park ourselves for the hour and a half G spent going down the slide over and over and over and over again... climb the stairs...slide, climb the stairs...slide, etc. I think she must have done it 75 times or so before she'd had enough.
Daddy and Mommy (below) with our little star spangled girl.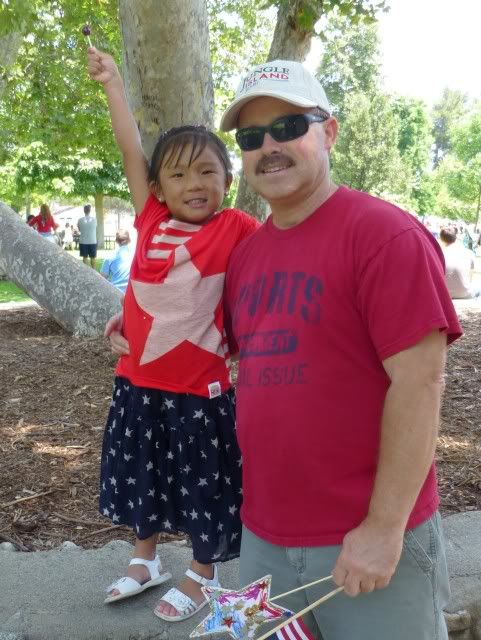 They had some tweens/teens from a local performing arts school there singing up on stage. G really enjoyed the music. So she could see better, she climbed up onto a chair and began to dance and wave her little flag to the music. It was quite entertaining to watch. I'm pretty sure there were more eyes on her than on the stage but G pays no attention to those around her when she's doing her moves. Dance like no one's watching sweetie :-)
After than we were pooped so we went home and took a nice nap.