The pix
G's in bed so I have a chance to post our pix from today.
This was G first thing in the morning giving me her standard "cheese" smile
G as The Thinker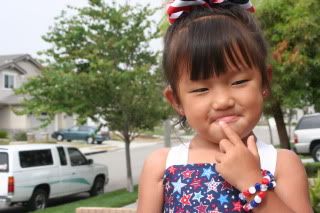 G's supposed to be squirting the duck to make it move. Daddy had to lend a hand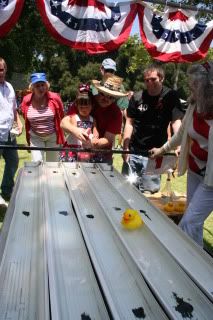 They had this thing set up based on the Minute to Win It tv show. First you had to bounce ping pong balls into water glasses to form a tic tac toe, then there was a shoe kick (mommy did that one), a skittle sorting game...
and at last a pull the paper without knocking the bottle over game. Bobby finally got the hang of it.
The rope bridge...step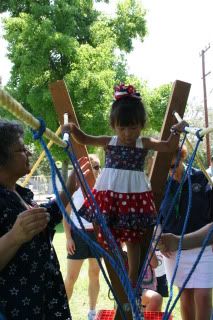 by step...
by step...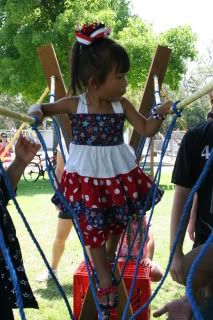 by step...
by step...
by step...until she finally made it to the end!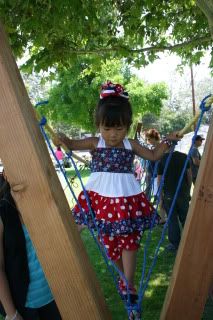 family pic (minus casey, he was sleeping)
G loved the little playground there
Time to go home!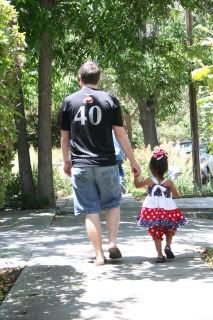 That night, sparklers in the backyard. Casey, his normal photogenic self
G loved the fireworks... she danced around and sang songs. So cute!