Georgie Day!!!
I can't believe its been 4 years already. Over the last 48 months not a single day has gone by that I have not thought to myself how lucky we are to have been given the gift of having Georgiana as our daughter. To say I love and adore her is putting it mildly. She has a beautiful soul; a kind, gentle spirit, and brings joy to all who meet her. Words are inadequate to describe the love I feel for her. My sweet girl. I cherish each moment I'm given to spend with her.
What we did:
Bobby was off work that day and I played hookie so we could hang out together. We started out with a 9:35am showing of the new movie
Rise of the Guardians
. We were the only ones in the theater! The movie itself was actually quite cute but I could have done without a tattooed Santa. After that we went to our traditional not-at-all authentic Chinese food lunch at PF Changs. After chowing down on my favs honey shrimp and mongolian beef we splurged and shared an order of the very decadent "Great Wall of Chocolate". Yum!
That evening we decided to head out to Irvine Park to do the Santa Train. When we arrived we learned that the train rides were sold out for three hours! Oh shoot. It turned out fine. We did all the other activities, left the park for a quick bite, then returned to ride the train. This involved yet another visit with Santa ;-) It was a big day and a late night for little G who is normally completely toast by 8pm.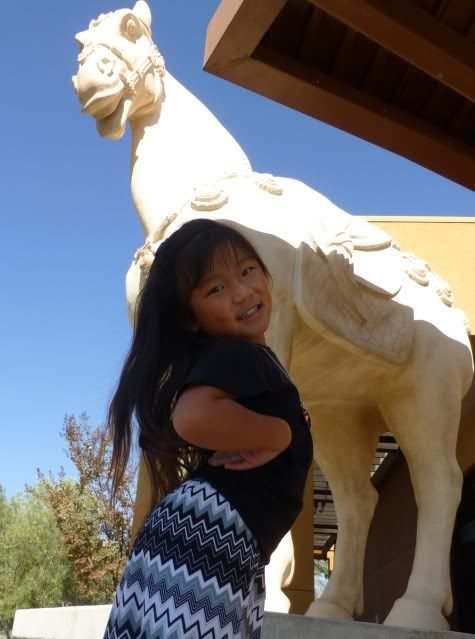 I always give G a small gift purchased from China on our adoption trip.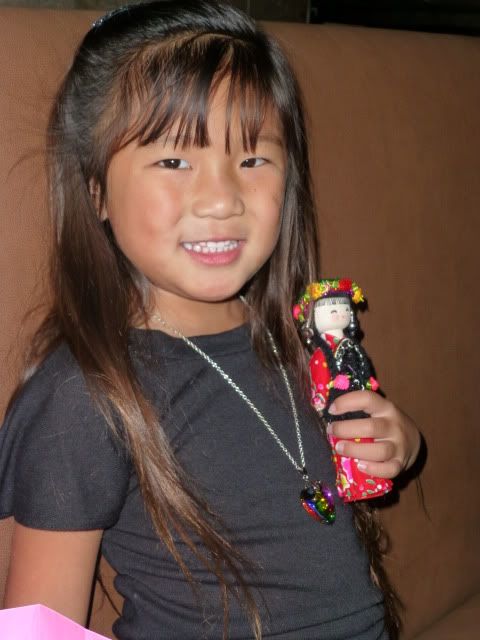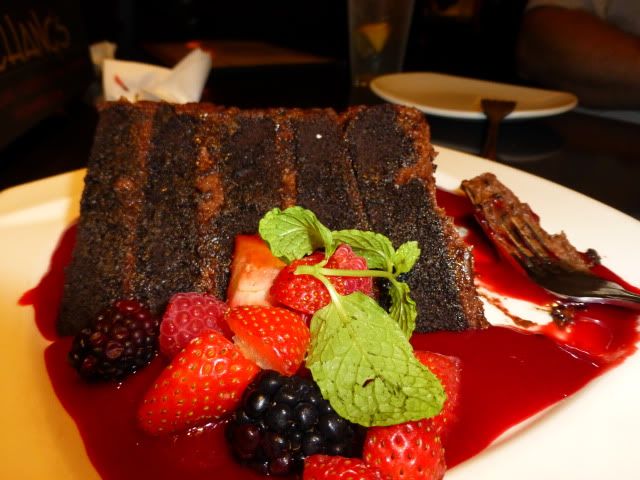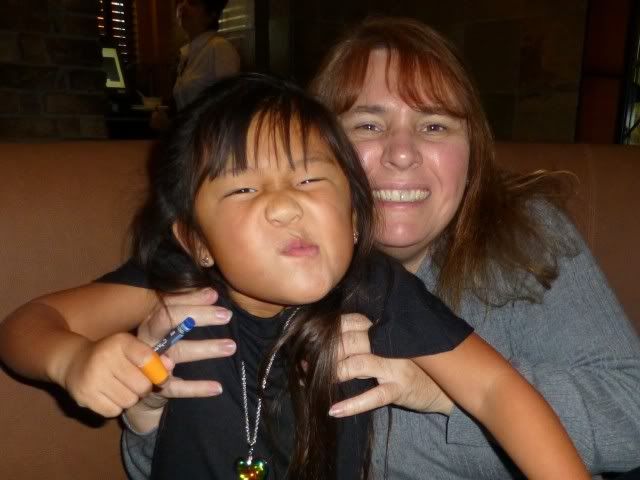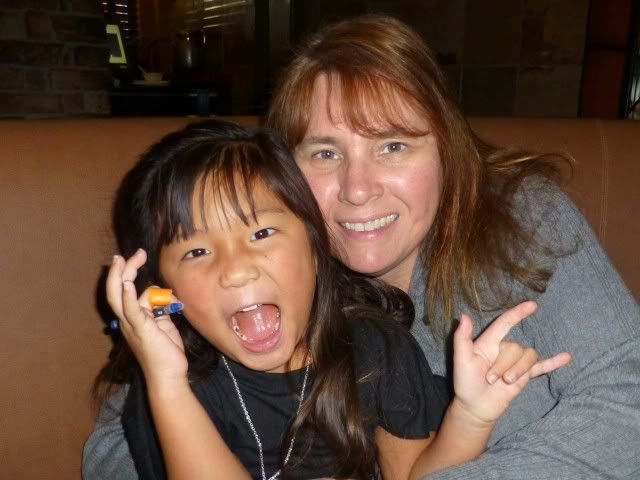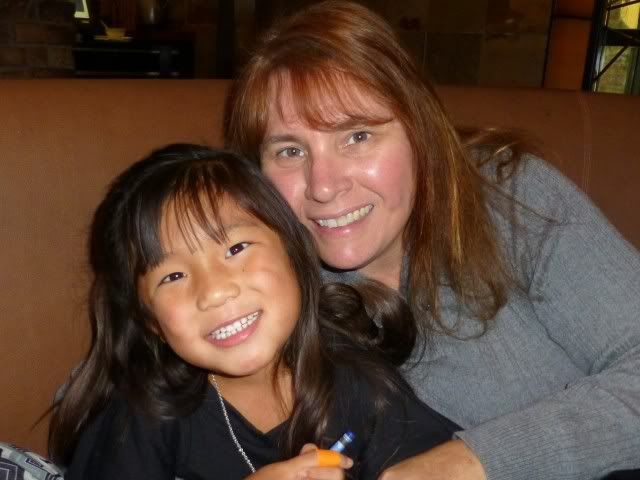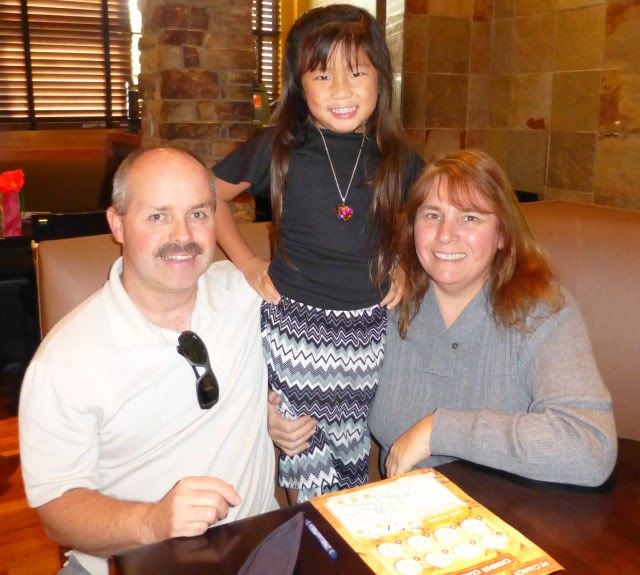 Mrs Claus read
The Grinch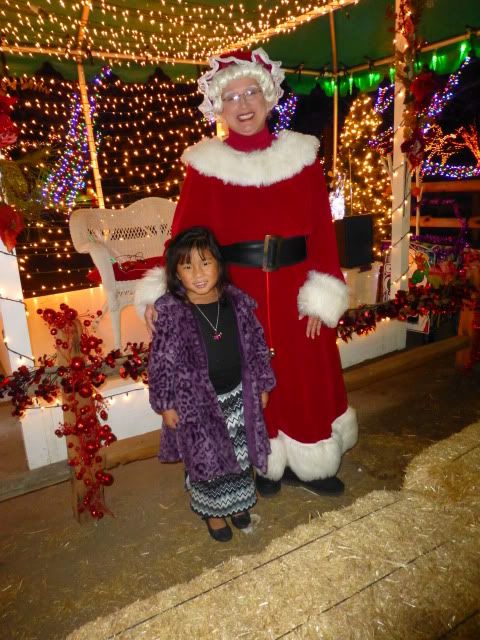 Getting ready to ride the train to Santa Town!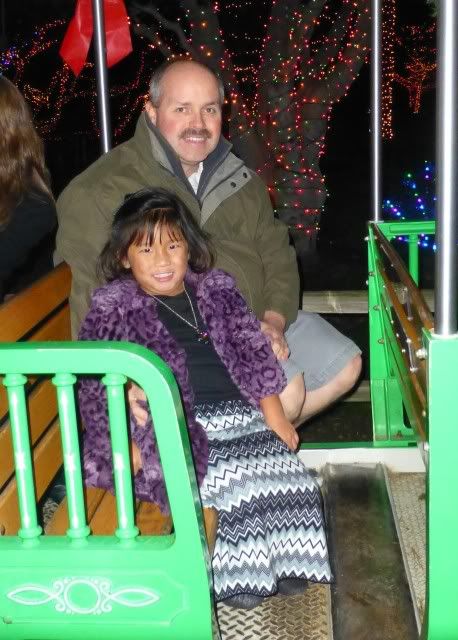 Georgie asks Santa questions. With all the visits we've had this year she's started to develop quite a bit of Santa knowledge. This time she wanted to know if the elves use machines to make the toys or if they make them by hand. According to Santa, they use a combination depending on the type of toy being made. Very logical.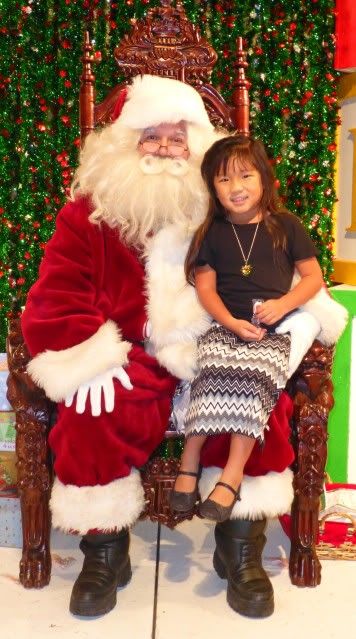 Loved the day with my girl!