Halloween
Georgie is obsessed with mermaids! She talks about them all the time. What to be for Halloween was a no brainer :-)
We had a couple opportunities to wear the costume! First for the Chick Fil A harvest night, then for her Halloween party at school, and finally for trick or treating at home. Georgie was super excited that her bestest friend, Cora, and her family were able to join us for CFA and for Halloween night. Even Casey and his girlfriend Maria joined us for ToT'ing and unseasonal, but still fun, sparklers in the backyard. Brett made up the slack by passing out candy while we canvassed the neighborhood for sweets.
A mermaid and a bride at CFA
At school for the costume parade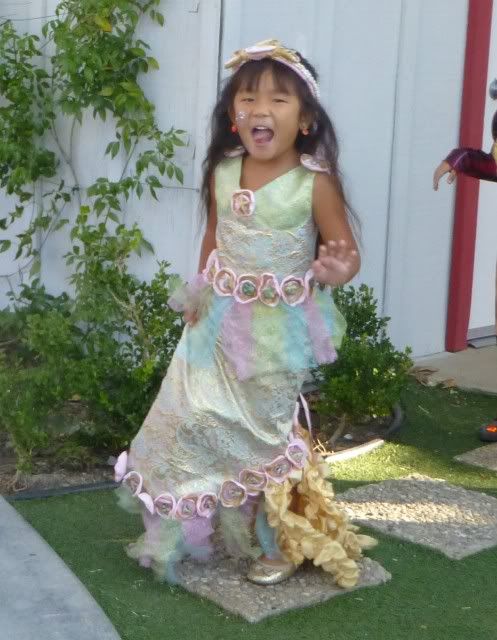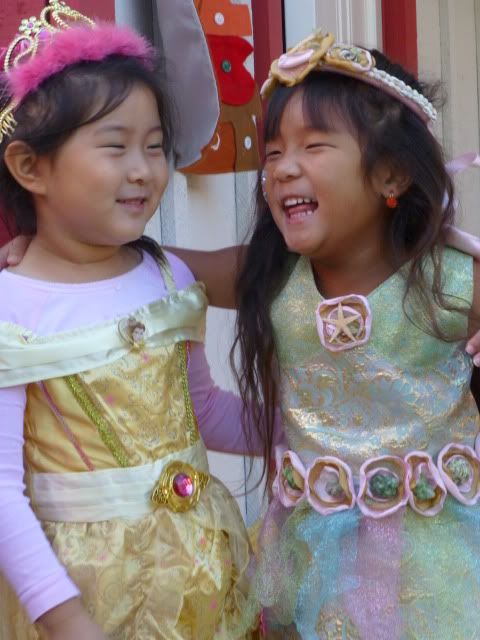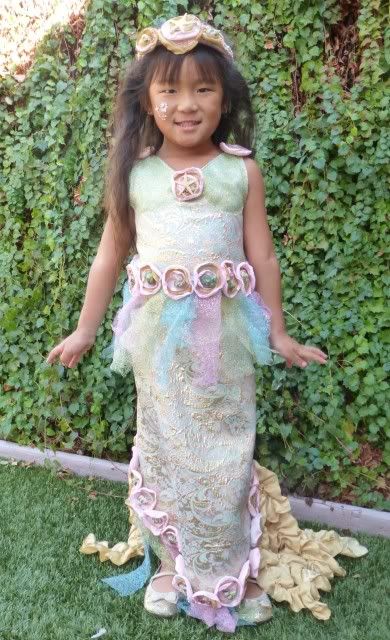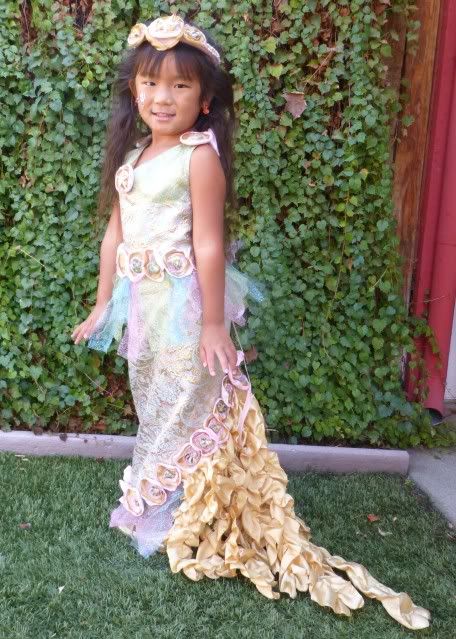 We carved our pumpkin in about 10 mins! G wanted circle eyes, a happy smile and teeth :-)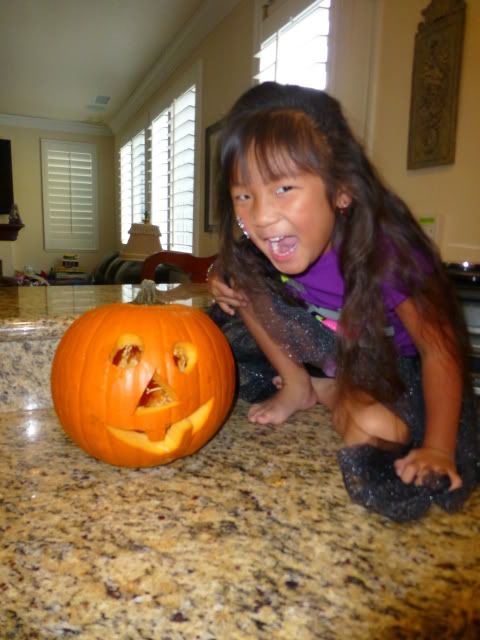 I thought Maria's makeup was so cool!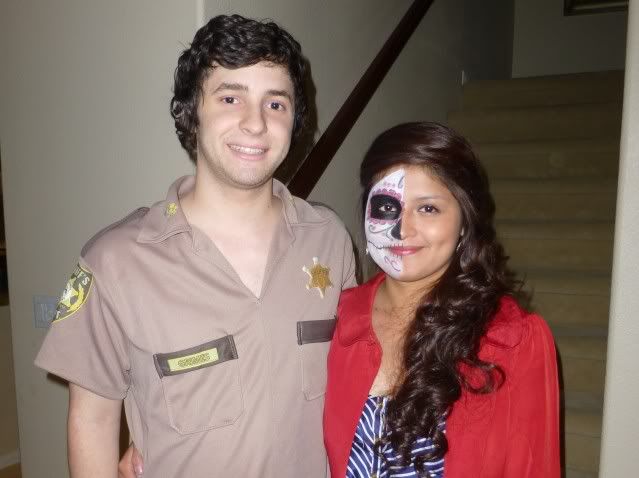 Ready for the candy grab