Vacation Day 11: Back to the Jungle
I love Animal Kingdom! We did get a bit of rain off and on throughout the day but, for the most part, it was in the low 80s and overcast. There were a few times when the sun would pop out and the humidity would spike that were super uncomfortable (at which point we perused the air conditioned gift shops) but overall it was a dream day weather wise.
We had a pre park opening character breakfast at Tusker House so we were actually there by 8am. After that we just spent the day leisurely walking the park taking in whatever we found. G finally crashed about 15 mins before the parade started. Such a bummer because its super cute and we had great seats... actual chairs in the shade! The park was so empty that we didn't even have anyone standing behind us for the parade. The CM told us that during peak season the parade crowd is normally about 8-10 feet deep! Yowzah!
Final stop was Yak & Yeti for dinner. Oh my gosh so tasty!!! I think it might be my favorite meal of the trip. The ribs were great and my dessert --fried stuffed wonton wrappers skewered with pineapple cubes and drizzled with some kind of thin icing with a side of fresh strawberries and ice cream-- is probably the best dessert I've ever eaten. The Y&Y is going on my list of must repeats!
Then, almost 11 hours after walking into the yet-to-be-opened park, we walked out of the now-closed park. Great day!
Ready for a great day!
Loved this cool and comfy zebra set from
THIS SELLER
. G found the Minnie shoes at Target right before we left... perfect!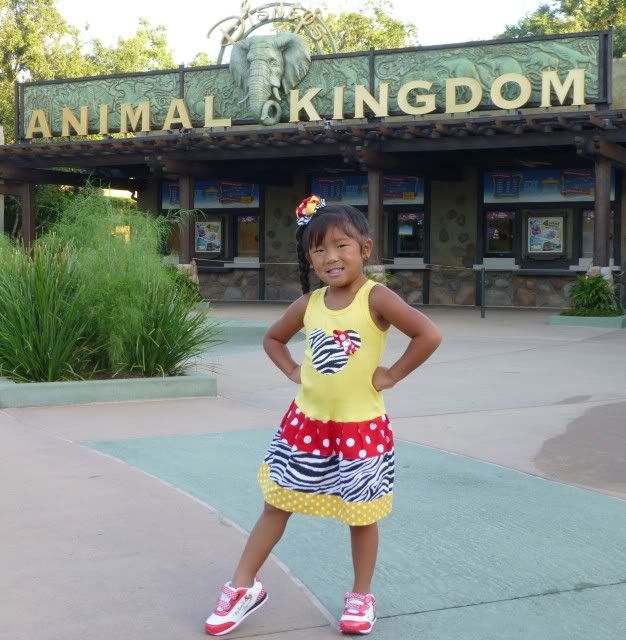 Georgie gets so excited when she gets to participate at the character meals.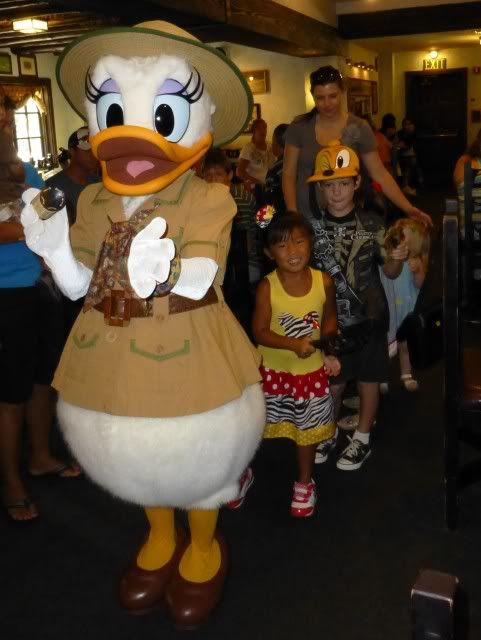 I can't be the only person who is completely fascinated by the Tree of Life. I wish I could get much closer to it. Each time we go to AK I spend some time looking at it through my camera's zoom lens.
So cool!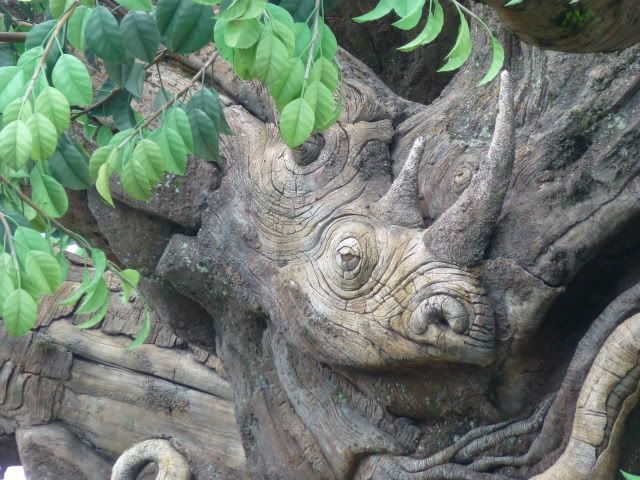 I'm laughing in this pic because I had just told Pocahantas (the thinnest one I think I've ever seen btw) that she was my husband's favorite princess. She responded "oh, its wonderful he really likes my movie" to which I thought "yeah, right, its your
movie
that he likes so much" :-)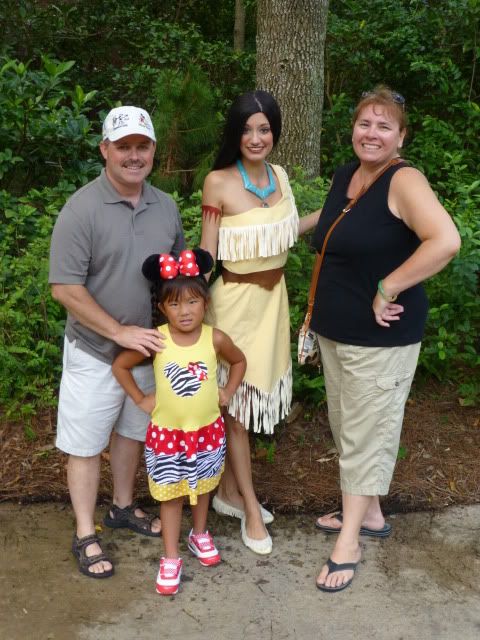 ok, we have where to sit to make sure that G gets chosen for the Lion King show down!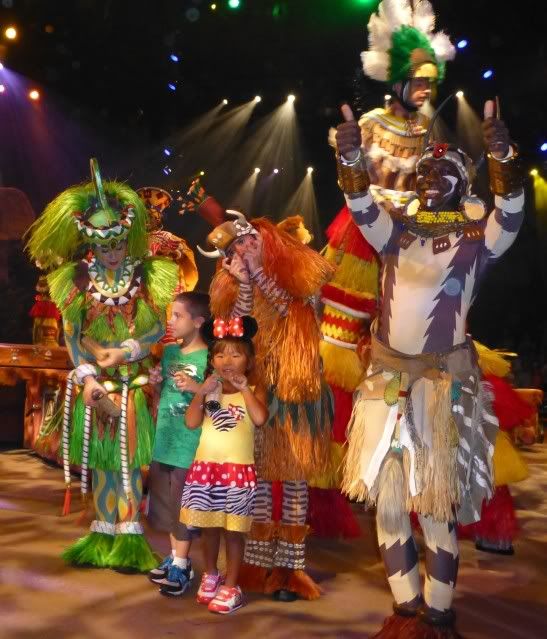 In the store waiting for Daddy to ride Expedition Everest. This might be my favorite picture of our trip!
Loved this restaurant so much! Yummy!
The famous deep fried wonton dessert. Seriously, possibly worth the flight to Orlando all by itself.
The place was very empty partly due to the season I guess. Plus I'm not sure many people think to eat here after park closing. Anyway, G wanted to see what was upstairs so we went to check it out. She was fascinated by all the decorations and stuff. She'd run up to each thing, ooh and ahh and then say "take my picture mama!" and pose... she might be the funniest child I've ever met :-)
I think I can kind of understand it with this statue...
or this one...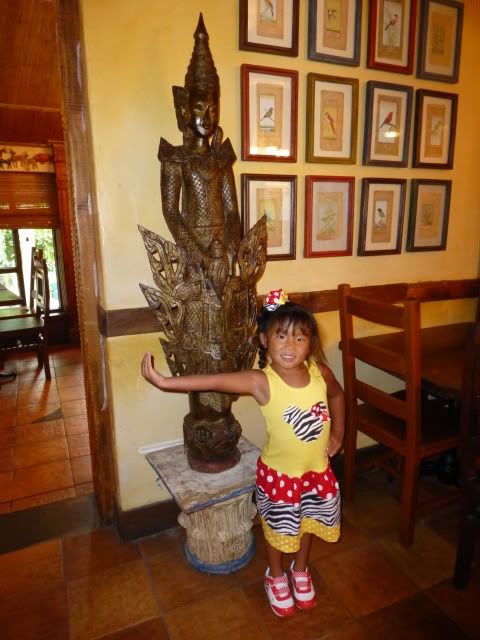 and even these horses are pretty neat...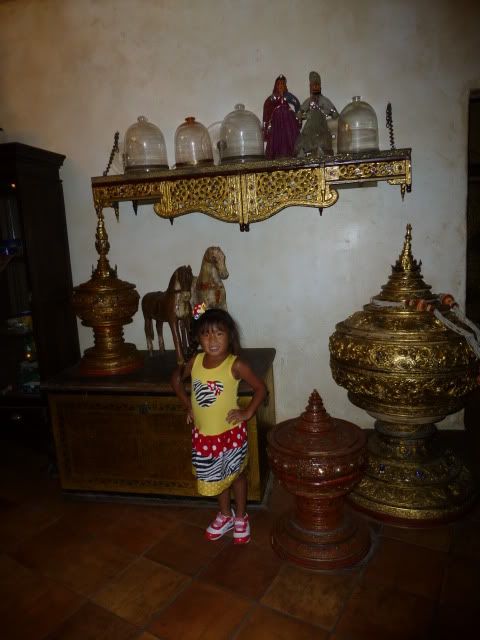 I have to say I was a bit confused about this display cabinet...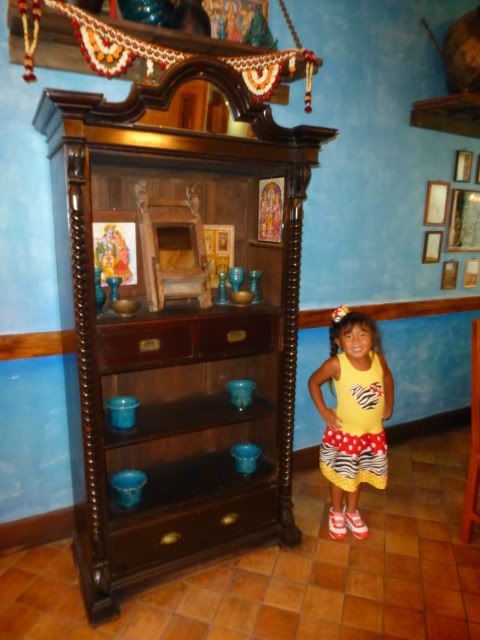 OK, this one may have been my idea :-)
Later she dragged Daddy up the stairs and insisted that he participate!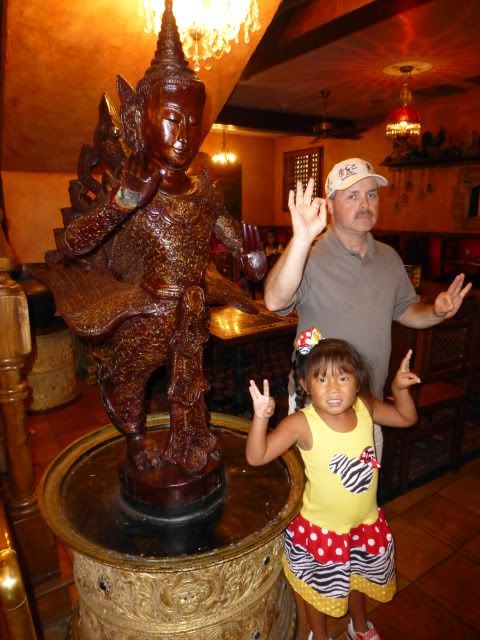 Fun!