Pixie Party
So what would you do if you had less than 24 hrs to pack and get ready for a 2 week trip?? Would you blow a whole day driving to Hollywood to see a movie??? Maybe not but, alas, that is exactly what we did :-)
In my defense it was the only day that we were going to have available to go see the movie and it was about FAIRIES!!!!
Secret of the Wings
is the newest Disney Fairies movie. I read that it was supposed to be released in theaters last year but, for some reason, it wasn't. Instead it went straight to video. El Capitan screened it for the video release. I didn't have super high hopes for this "straight to video" movie but the theater was offering a special event, a Pixie Party with Tink and her new sister Periwinkle, that sounded too cute to miss. So, off we went!
As luck would have it, G already had a gorgeous fairy outfit to wear. I bought it last year, I think... for some reason that has not escaped me... maybe Halloween??? Anyway, it was brand new, super poufy and just perfect for a pixie party.
Bobby ended up having the day off so as a last minute thing he went with us. The movie was super cute! Much better than I expected considering it was never released in the theaters. As always, going to a movie with G is super fun. She gets really into the story with her little gasps and shrieks all the while her hand in constant motion stuffing popcorn into her mouth. Adorable!
The pixie party that followed was a fun little event. They had the basement room decorated all wintery to commemorate the newest fairy Periwinkle who hails from the "winter forest". G loved getting to meet the fairies! I believe we might be some of the very first people to meet Peri. I read on the disboards that she's supposed to be showing up in the parks in the next few weeks so that was kind of fun.
After that we met Bobby (poor thing had to miss out on the pixie party due to it being sold out) in the soda fountain for a quick lunch and then made our way home so we could start packing. It was a busy but fun day!
Our traditional shot in front of the marquee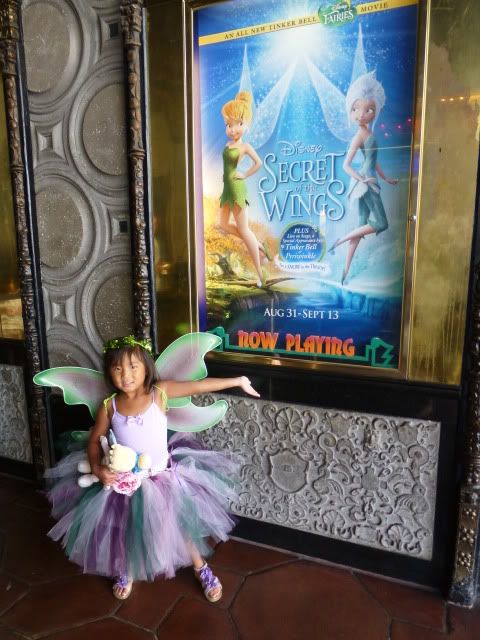 Tink and Periwinkle did a quick pre-movie dance for the stage show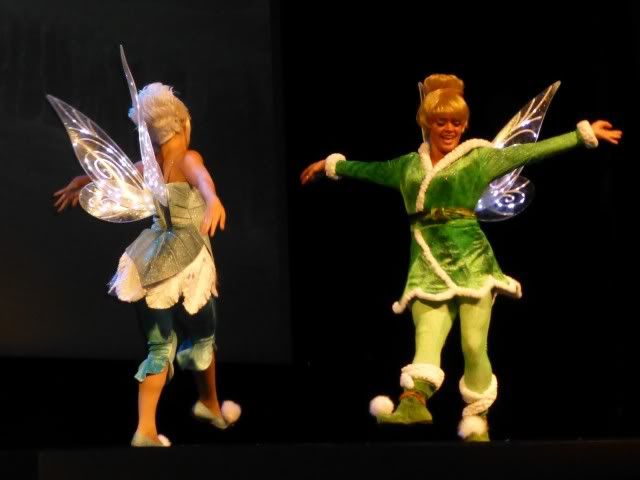 Off to the party!!
G enjoyed crudites and coloring while waiting for the fairies :-)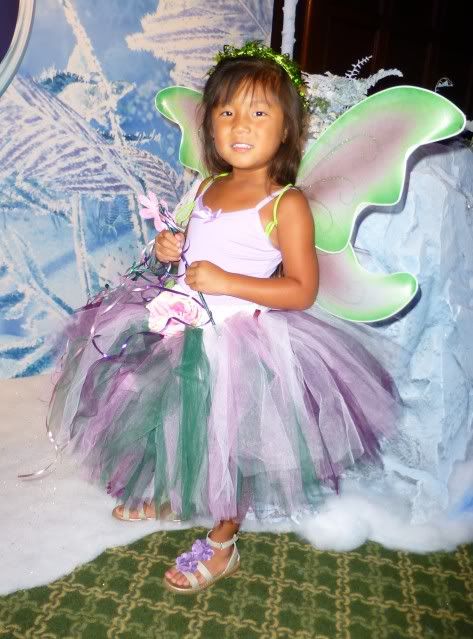 Finally! I like this pic because it shows the back of G's fairy set. The wings were soooo pretty!
Pixie power!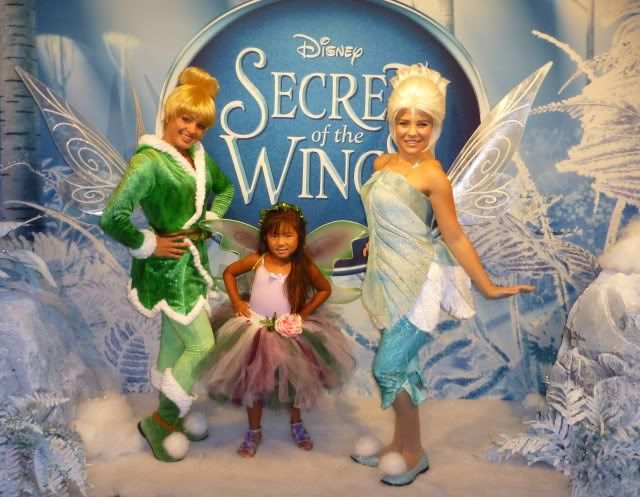 I got in on the pix too. G told me I should pose "sassy"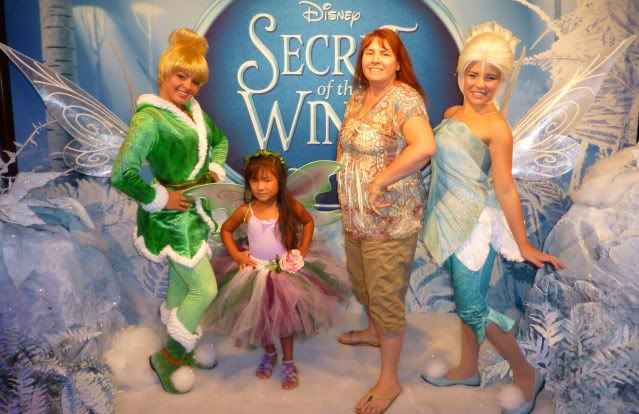 These carrot cake snowflakes were to die for. Seriously, yum!
On our way out Bobby noticed we were walking past Tink's star. An obvious photo op!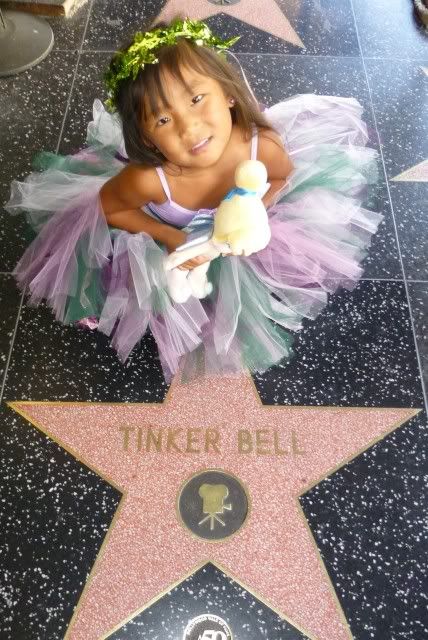 Super fun day!