Monsters Inc
Back out to the El Capitan we went for the chance to see Monsters Inc in 3d and do a meet and greet with none other than Boo herself! As always it was super fun and made seeing the movie an experience not to be forgotten.
Our traditional marquee photo
and with Mickey!
Boo was soooo cute!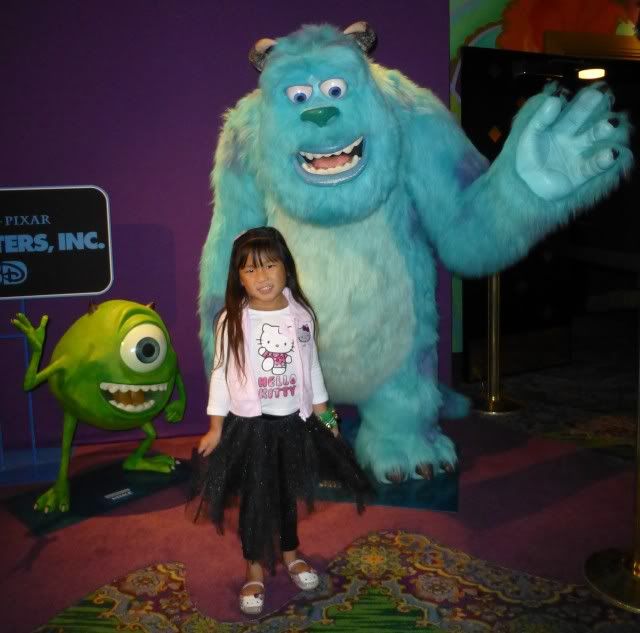 All ready for the show! I love the Christmas decorations in the balconies. They gave all the kids jingle bell bracelets so they could jingle along with the stage show.
The pre movie stage show was really cute and included several Christmas songs and then, at the end, "snow"!!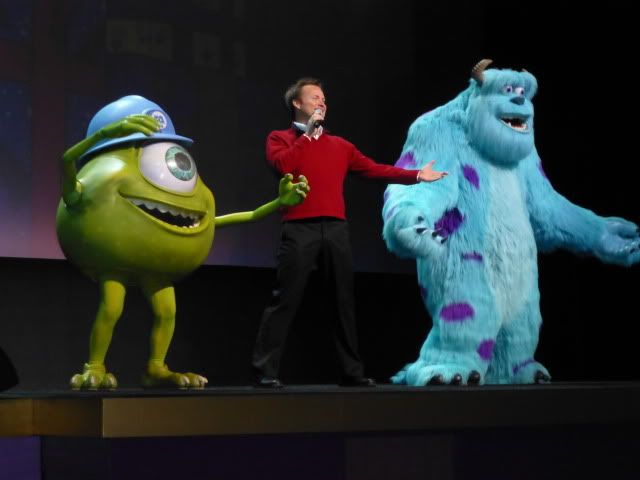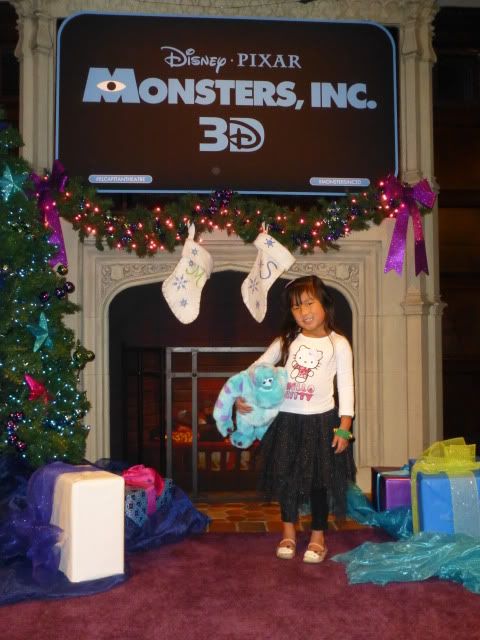 Making silly faces with Daddy at the soda fountain afterward.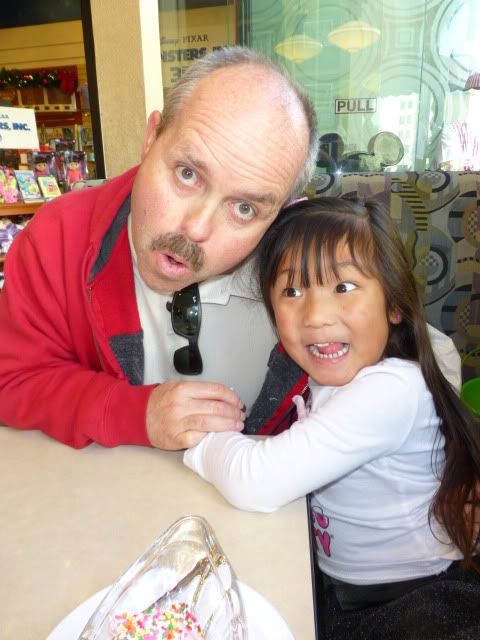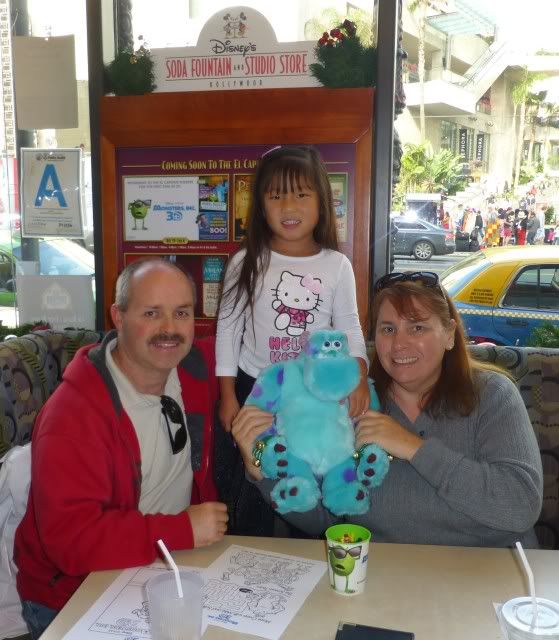 Fun as always! We already have tix for Peter Pan and Mulan!