Huntington Library: Santa Days
We hadn't been able to use our Huntington Library membership for awhile. When I saw they were having a special Santa thing just for members I thought, heck yeah! I almost backed out the morning of because it was pouring down rain. But, I'd already told G we were going to play hookie so I figured we'd give it a go. Plus it gave G a chance to wear her much beloved rain boots.
First stop: tea! I love to go to tea. I don't go as often as I'd like. G likes it too. Its wonderful that G is getting to an age where we can do these types of things, just the two of us, and enjoy a nice conversation. She's quite the little talker. We discussed her friends at school, her current fav movie
Sofia The First
, and other things she enjoys. And of course we had tea (which for G is actually pink lemonade) and lunch. The tea house at Huntington in that it is a full on lunch buffet. They have these delicious little salmon, cream cheese and cucumber creations that are to. die. for! G went for egg salad and did a bit of damage on the sweets. Yum.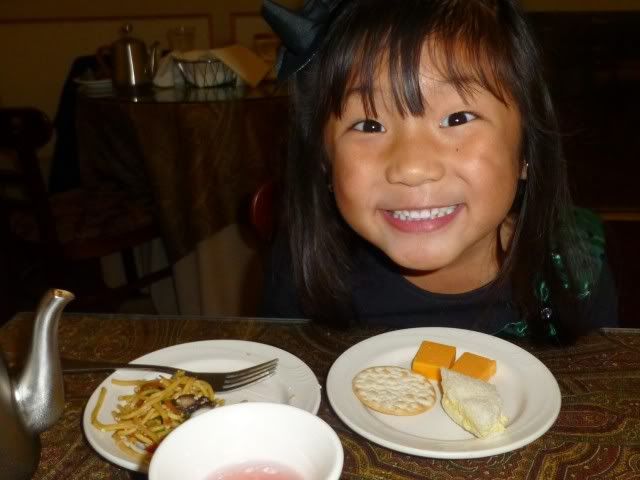 After that we were off to the Santa activities. I truly love G's pairing of the holiday skirt with her purple boots... adorable!
Bob Baker's Marionettes were there doing a show. The operation of the puppets was quite complex. They were at the same time fascinating and creepy :-)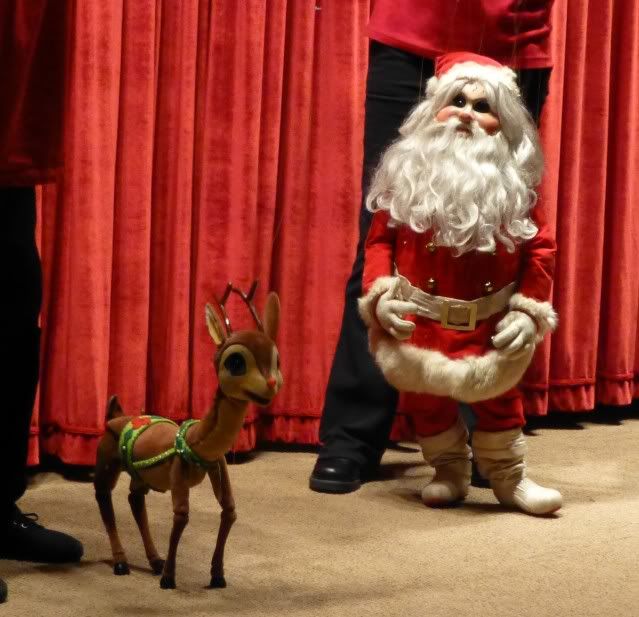 G loved them!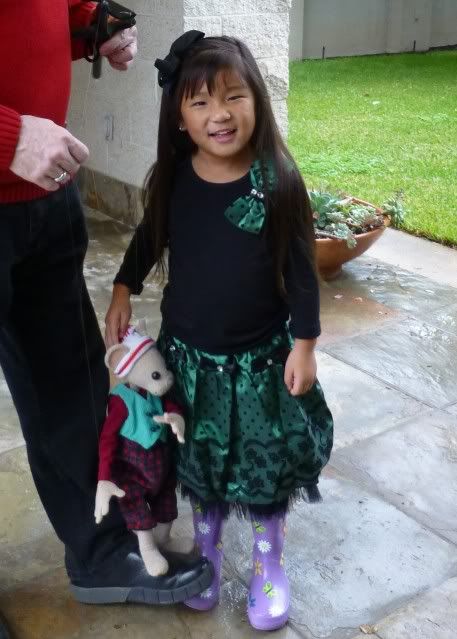 Even after a big lunch G still had room for a Christmas cookie.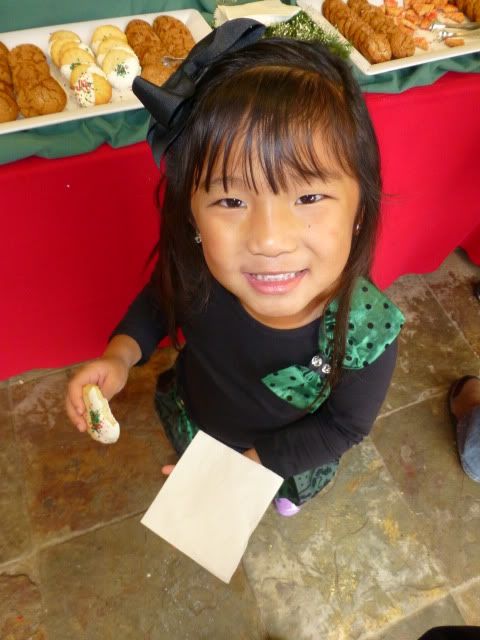 G decided that she had a question for Santa... which reindeer is his favorite? G and Santa had quite a serious conversation about it. I haven't the slightest idea what was being said but G seemed to be listening very carefully.
He then leaned over and whispered something in her ear. Unfortunately, I have no idea what he said because when I asked G about it later she said she didn't remember.
I'm not really going for a record or anything but I'm pretty sure this represented G's 6th visit with Santa this year :-)
By that point the rain had finally stopped and G immediately switched out her shoes for something she found more fashionable.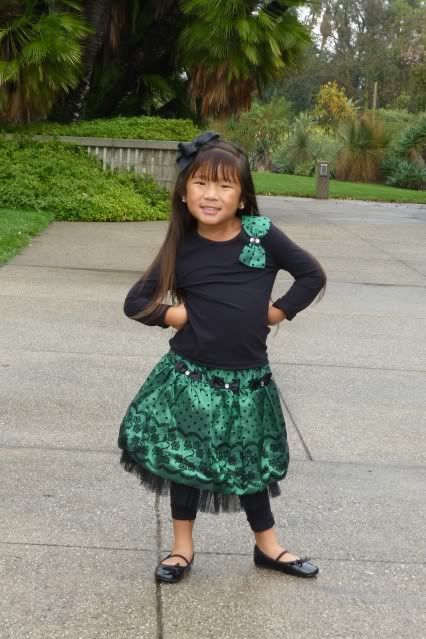 A perfect 10 Mommy-Daughter day :-)