Mommy and G Disney Day
You'd think after being a WDW for so long I'd be kind of Disney'd out. Oddly, lots of Disney seems to make me want more. Weird. Anyway, G's school had an in-service day which meant no class for her. It seemed like the perfect excuse to play hookey and head to Mousetown.
G experienced a touch of car sickness on the way which led to an unfortunate incident... poor baby. On the upside it necessitated the purchase of a new outfit for the day. G chose a Minnie Mouse dress and, as it so happened, we had our Minnie ears on us. The result??? Cuteness supreme!
As it turned out it was a great day to be in the park. Very empty, not hot. We were only there for an hour or two before G asked if we could go to the "princess lunch" meaning Ariel's Grotto. She loves that place. I must admit, its awfully pleasant.
The day was so nice, just hanging out with Georgie. It was one of those pleasant days that I hope to always remember. I love spending time with Georgie, seeing her cute little smile, listening to her gleeful giggle on the rides. She's such a joy :-)
Halloween is a great time to be at Disneyland. I love the fall decorations. G loves the Nightmare Before Christmas overlay on the Haunted Mansion. She likes it so much we had to ride it twice in a row!
Proof of how empty the park was: G at the base of Tarzan's treehouse... there was no one there for like 5 mins.
We made our way over to Calif Adventure and finally had our first look at Carsland. Ehhh, I dunno. Its cute for sure. Maybe if I had a boy who was really interested in Cars it would be a bigger deal but G really isn't. She likes princesses. I'm sure she'd enjoy the rides but, even though the rest of the park was empty, the rides had waits up to 105 mins. We'll pass for now. I'm sure we'll get our chance eventually.
G's become quite the Duffy fan. He is cute in his halloween costume.
At the Grotto for lunch. As has become our habit, we sit on the patio next to the water. I'm constantly amazed by how peaceful it is out there.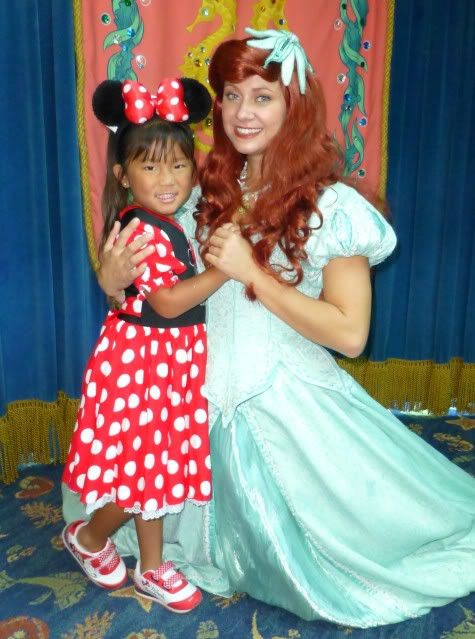 One of the prettier Sleeping Beauties for sure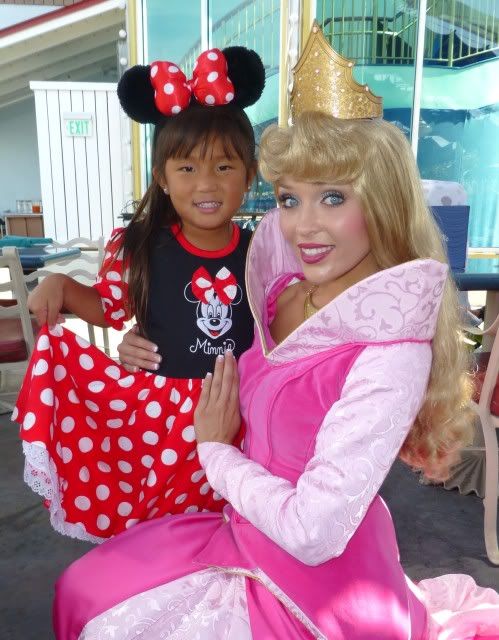 G's favorite part of the meal is definitely the dessert plate. That chocolate thing in middle is like pure heaven!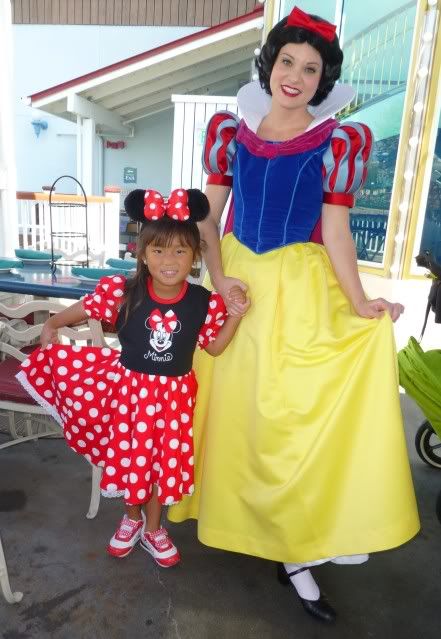 Pretending to hear the ocean in the white chocolate shell
How cute is this smirk?
Sailor Donald has taken over Mickey's old spot. I love his nautical outfit!
An all around great day with my girl <3>3>