Park lesson #1: Do not lick the sand!
Seems obvious but I guess we all had to learn this one at some point in time. Georgie's turn was this past weekend. I must be a bad mom cuz I grabbed the camera first and wiped sand out of her mouth second.
No harm done, Georgie still loves the park! She especially loves to lay in the sand (either on tummy or back) and make sand angels!! This was the first visit that G decided to try the slide. She loved it!!!! Going down on her bottom was a little scary so she switched to the tummy which was fun, fun, fun!!!
Just before the sandtasting:
Yummmm!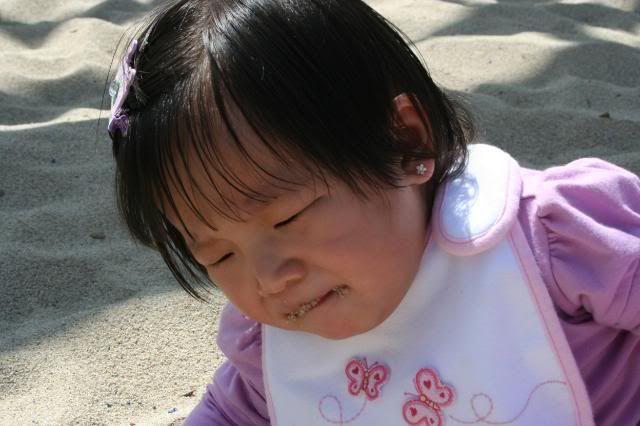 Play, play, play!!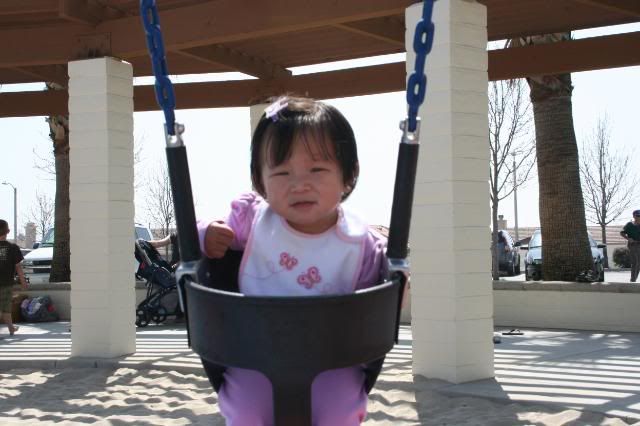 Such a beautiful girl!